The Indoor Air Quality Specialist – Professional Duct & Dryer Vent Cleaning
Quality Air Solutions provides professional duct cleaning, dryer vent cleaning, bathroom vent cleaning and air monitoring. Our company uses the top rated abatement technologies system which is approved by the National Air Duct Cleaning Association. Our air monitor is manufactured by Air Advice Experts.
We have been providing Montgomery County MD HVAC business since 1976, including: Montgomery County, Prince Georges County and Howard County in MD and Washington DC.
Quality Air Solutions offers years of knowledge and up to date training for all our staff. We treat your home as we would our own. We clean all ducts, return and supply and our price will never change after we start the job.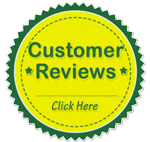 "Beware of low price quotes, that turn into costly lessons. If the price is too good to be true, it usually is. The average total duct cleaning takes 4 hours to complete for each system in your home.
Our company has been highly rated by local consumer publication and has many satisfied customers. Our goal is provide quality service at a reasonable price and we will not be happy until our customers are satisfied. Let our family take care of your family's indoor air quality needs. I promise our relationship will be a pleasant one."
--Your Team at Quality Air Solutions
Most people are now aware that indoor air pollution is an issue of growing concern and increased visibility.
EPA informs us that 6 out of 10 homes and buildings are "sick," meaning they are hazardous to your health to occupy as a result of airborne pollutants.
Air Duct Cleaning will remove your home or business ventilation system of:
Dust
Bacteria
Pollen
Fungi
Viruses
Animal Dander
Quality Air Solutions is THE Montgomery County, Howard County, Prince Georges County in Maryland and Washington DC duct cleaning specialist.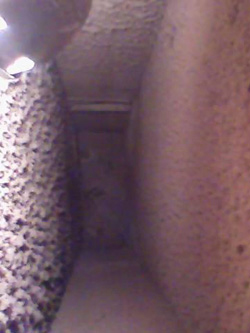 BEFORE duct cleaning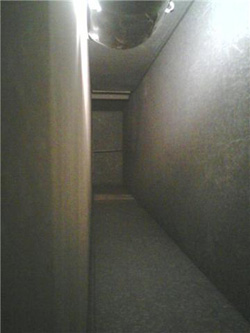 AFTER duct cleaning
Quality Air Solutions service personnel are up to date with duct cleaning requirements and will:
Schedule an appointment
Inspect your HVAC system
Provide free estimates
Clean the supply and return ductwork, removing dust, pollen and all contaminants
Ensure all vents and grills are cleaned
Remove all dust or dirt in any vent
Dryer Vent Cleaning
Clogged clothes dryer vents are a severe fire hazard. This is why we offer professional dryer vent cleaning services to all of the homes in Montgomery County MD. Our dryer vent cleaning services remove build up lint in dryer vents to prevent fires.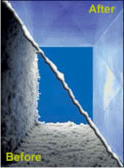 Benefits of Dryer Vent Cleaning
Reduces Operating Cost of Running the Dryer
Improves Dryer Efficiency
Decreases Mold
Promotes Home Safety
Reduces Musk Smells from Clogged Water Vapor
We provide:
Radio dispatched trucks
24 hour answering service
Residential Duct Cleaning Service
Commercial Duct Cleaning Service
Quality Air Solutions has been highly rated by local consumer publications and has many satisfied customers.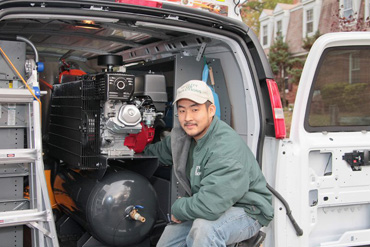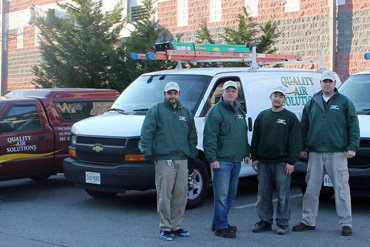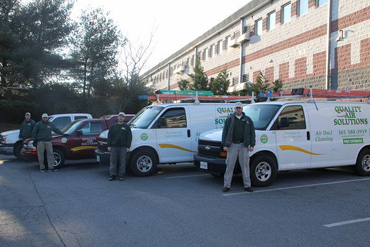 We are located in Silver Spring, Maryland, and provide service throughout Montgomery County MD including Bethesda, Chevy Chase, Damascus, Gaithersburg, Germantown, Kensington, Olney, Potomac, Silver Spring, Somerset, Takoma Park, and Wheaton.