Disinfect Your Evaporator Coil & Drain Pan - Serving MD & DC
Quality Air Solutions offers a disinfectant service for evaporator coil & drain pan that uses an EPA Approved Broad Spectrum Disinfectant that is proven to kill over 99.99% of germs.
SPECIAL OFFER: $280 Evaporator Coil & Drain Pan Disinfectant – Call for Details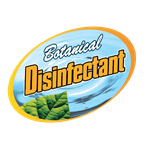 Kills Over 99.99% of Germs
Virucidal (HIV-1)
Bactericidal (Including MRSA)
Fungicidal, Tuberculocidal
Made From Plant Extracts
Pleasant Aromatherapeutic Vapors
No Synthetic Fragrances, Dyes or Bleach
No Cautions/Warnings on The Label or MSDS Sheets
Trusted in hospitals, nursing homes and more Quality Air Solutions can visit your home or business and "Disinfect Your Evaporator Coil & Drain Pan".
Benefect® Disinfectant is the first and only Botanical Hospital Disinfectant and Fungicide registered with the E.P.A. for control against gram-negative and gram-positive bacteria (MRSA, Salmonella enterica, Staphylococcus aureus & Pseudomonas aeruginosa), fungi (Trichophyton mentagrophytes), *virus (HIV1, the AIDS virus) and tuberculosis (Mycobacterium tuberculosis). Benefect is EPA registered as a No Rinse No Wipe product. Just Spray and Walk Away. There are no label warnings or precautionary statements for use or disposal.