Rockville MD Air Duct Cleaning Specialists
Quality Air Solutions provide air duct cleaning services throughout Rockville Md including for homes, condos, townhomes, apartments in residential homes. We also service commercial businesses throughout Rockville Maryland.
The EPA informs us that 6 out of 10 homes and buildings are "sick," meaning they are hazardous to your health to occupy as a result of airborne pollutants.

Air Duct Cleaning will remove your home or business ventilation system of:
Fungi
Viruses
Animal Dander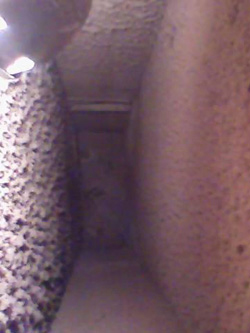 BEFORE duct cleaning
AFTER duct cleaning
Quality Air Solutions service personnel are up to date with duct cleaning requirements and will:
Schedule an appointment
Provide free estimates
Inspect your HVAC system
Remove all dust or dirt in any vent
Clean the supply and return ductwork, removing dust, pollen and all contaminants
If you are searching the internet for "best air duct cleaner near me" or "best dryer vent cleaner near me" Quality Air Solutions is conveniently accessible from Rockville, MD.
Google Review by Jesus:
"I'm happy to hire this company. I recently moved to a new house. I needed a deep cleaning on my ducts… I called Quality Air Solution and they did a great and neat job. They did more than what I expected. Juan and Carlos arrived on time and as soon as they arrived they were very respectful people. I highly recommend this company."
Hours:
Monday to Friday: 8am to 6pm
Saturday: 8am to 1pm
Closed Sunday