Quality Air Duct Cleaning Bowie MD Dryer Vent Cleaning
Quality Air Solutions provide air duct cleaning services throughout Bowie MD including for homes, condos, townhomes, apartments in residential homes. We also service commercial businesses throughout Bowie Maryland.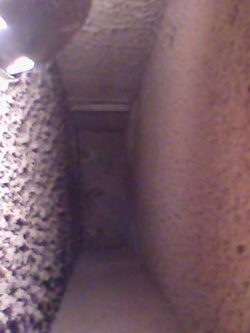 BEFORE duct cleaning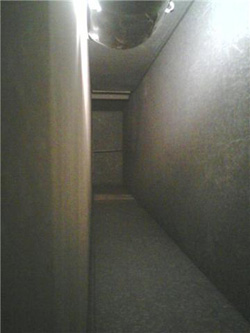 AFTER duct cleaning
The EPA informs us that 6 out of 10 homes and buildings are "sick," meaning they are hazardous to your health to occupy as a result of airborne pollutants.

Professional Air Duct Cleaning in Bowie MD will remove your home or business ductwork & ventilation system of:
Pollen
Pet Hair
Animal Dander
Dust

Bacteria
Viruses
Dirt Buildup
Fungi
If you notice any of the following issues inside your Bowie Maryland house there could be problems with your ductwork & ventilation: mold or mildew, wet spots on ceilings & walls, static shocks, musty smells & odors, overly humid air, paint failure, peeling wallpaper, pet dander, hot or cold spots in house, dust mites, excessive dust in house, hair buildup, dry or itchy skin, warped wood furniture, cracked wood flooring, overly dry air, condensation on windows, wood furniture with cracks, condensation on pipes, pollen spores in house & warped wood floors.
Quality Air Solutions professional air duct cleaning service personnel are up to date with duct cleaning requirements and will:
Clean the supply and return ductwork, removing dust, pollen and all contaminants
Ensure all vents & grills are properly cleaned
Inspect your HVAC system
Remove all dust or dirt in any vent
Provide free estimates
Schedule an appointment
If you are searching the internet for "best air duct cleaner near me", "professional duct cleaning in Bowie MD" or "best dryer vent cleaner near me" Quality Air Solutions serves all of Bowie, Maryland & zip codes of: 20715, 20716, 20720 & 20721.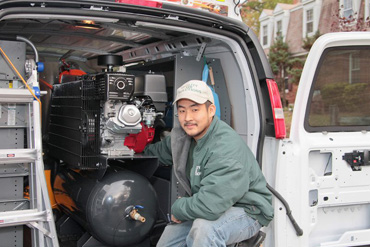 Bowie MD Dryer Vent Cleaning
If your dryer is performing poorly, stops working or has not had the vent cleaned in years or you see birds nesting in your outside vent call Quality Air today for a professional dryer vent cleaning in Bowie Maryland. If you run a vent blockage test on a newer dryer and see error codes like C80 or C90 (80% clogged or 90% clogged) call us right away.

Benefits of Dryer Vent Cleaning include:
Prevents Vent Blockage Error Code on Dryer
Prevents Birds Nesting in Outdoor Dryer Vent
Decreases Mold
Reduces Operating Cost of Running the Dryer
Reduces Musty Smells from Clogged Water Vapor
Decreases Chance of Fire Hazard
Improves Dryer Efficiency
Promotes Home Safety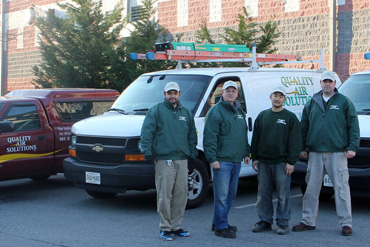 Google Review by Holly:
"Ryan and Erick were professional, arrived exactly when they said they would, and did a wonderful job cleaning the dryer vent. I would definitely use this company again."